2021 Green Impact National Award Winners Announced!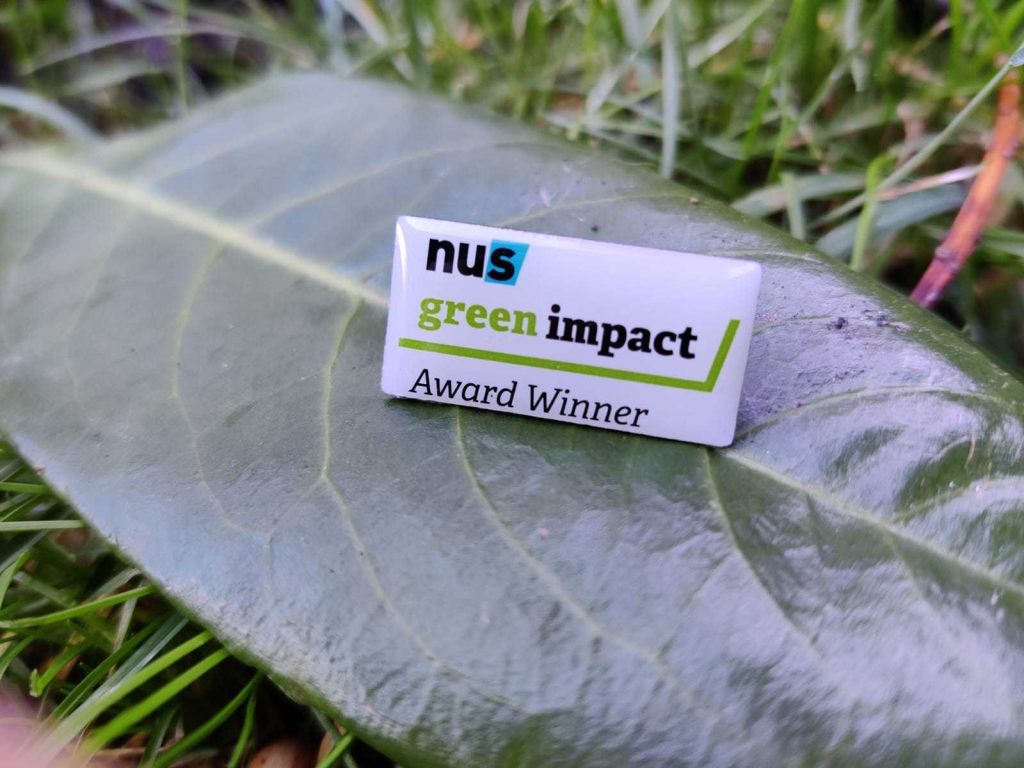 Each year Green Impact programmes across the country award Special Awards to individuals and teams who go above and beyond for sustainability. These awards recognise the breadth of positive action happening in the UK through Green Impact, and spotlight some of the initiatives that might not be fully captured by the standard Bronze, Silver and Gold Green Impact awards.
These local Special Award winners have been announced at universities, hospitals, research institutes and charities over the last 12 months, and in December 2021 these local winners were put forward for consideration for the 2021 Green Impact National Awards!
There are five categories of award, and we had more than 70 local nominations. The national judging panel was made up of Sara Kassam (sustainability lead at the V&A), Ann-Sofie Van Enis (Green Impact coordinator at SOS International) and Teach the Future volunteers Eleanor Andrade May and Phoebe Hanson. After careful consideration, and tough competition, we are pleased to announce that the national award winners are…