Toolkit mapping
See the different options you can include within your toolkit to support staff and students to learn and take sustainable actions.
United Nations Sustainable Development Goals mapping
Each bespoke action in your online toolkit can be mapped against the Global Goals for people to see that the actions they are taking within their teams, have a wider impact and are helping the organisation and the UK achieve the goals. By mapping the goals against each action, will also help staff to understand that sustainability not only focuses on the environment but also social issues and inequalities.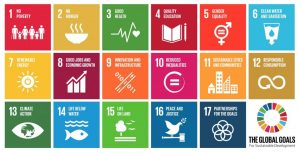 Organisational values mapping
Each action in your bespoke online toolkit can be mapped against your organisational values to show staff and students how the actions they achieve through Green Impact are contributing towards your values and improving the organisation.