Green Impact in Dentistry
Green Impact is delivered by Students Organising for Sustainability (SOS-UK) and designed to provide practical advice and tips to dental teams across the UK, that want to improve their sustainability.
Green Impact for Dentistry was piloted in the East of England area in 2019. 60 dental teams registered on the Green Impact toolkit and completed 674 positive sustainability actions. We are now preparing for the nationwide launch of Green Impact in Dentistry in April 2023. Get in touch if you would like to take part!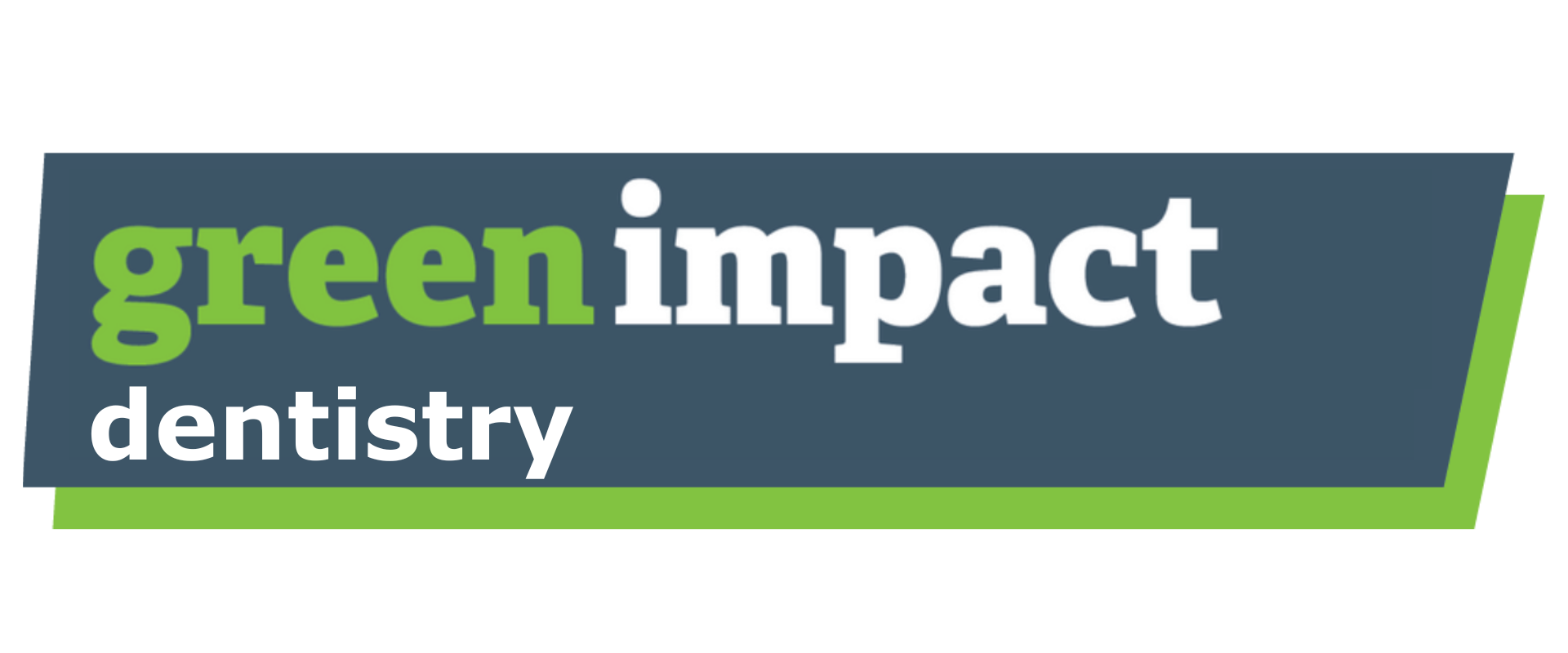 Green Impact is a sustainability accreditation scheme with an audit and awards element. It's an international programme, recognised by UNESCO as a global laureate for education for sustainable development. It runs in many different sectors, including dentistry. Through Green Impact, dental practices can access support, and can choose to work towards a bronze, silver or gold level accreditation, evidencing their commitment to being a responsible healthcare business.
An online toolkit, co-designed by multiple sustainability and dentistry experts, provides a step-by-step guide to easy improvements. Participants will gain access to a host of resources and support to help them assess, verify and monitor their impact and progress. At the end of the year, we'll be providing students with IEMA-approved training to become auditors, training them to visit practices to review their work. We'll then hold an awards event to celebrate the programme's achievements.
We anticipate multiple benefits for participating practices, including:
Creation of a network of sustainability champions to share good practice and ideas both within and outside your region.
Dental teams can learn more about sustainability issues and are given the agency to take positive action.
Staff can build new professional and personal skills and undertake workplace CPD around sustainability.
Practices are recognised for the positive actions they are doing at a local and national level.
Positive PR amongst policymakers, patients etc.
Completed actions can reduce carbon, reduce waste, save energy, save water and lead to financial savings.
Meaningfully supporting ICS Green Plans, Greener NHS Net Zero, and UK Climate Change Act targets.
Green Impact for Dentistry focuses on all areas of sustainability
The online toolkit has actions relating to the following topics; waste & recycling, biodiversity, health & wellbeing, travel, water, energy, staff engagement & development, data and procurement.

Any dental practice in England, Scotland or Northern Ireland can sign-up to take part in the 2023 launch. By signing up, your practice will have free access to the toolkit, support, and will be eligible for an award at the end of the year. You can contact us if you would like to find out more.
If you are based in Wales, you can take part in the Greener Primary Care Wales framework, coordinated by Public Health Wales.